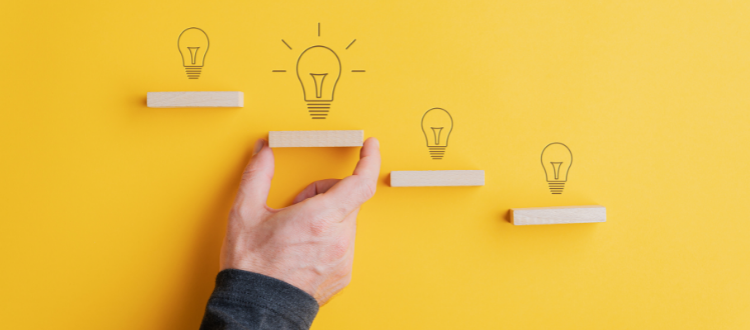 How will innovation shape Order to Cash
Recently an Improvement and Innovation forum was held by Forums International. So how will these improvements shape Order to Cash?
Traditionally medium to large business institutions are arranged by way of department function. They have their own management structure and budgets. The face to the customer would be Sales and Engineering, manufacturing would be the conversion process, and finally, Finance and Cash collection would be responsible for the management of cash. Not anymore it seems through the eyes of 4 cash collection experts. Business leaders have realised everyone has a vested interest in both Cash collection and providing a Quality of Service. There is always a reason for non payment of goods. The problem has been to identify the problem, to begin with, then how quickly to get the business group involved to fix the dispute.
Lean Sigma is slowly being rolled out in admin areas. We start to see a lot of evidence of this. Order to cash (O2C) is one of an organisation's most critical and complex processes. It is simply the collection of all activities—from receiving an order through processing it and getting paid—that relate to making a sale and realising the revenues from it. Order to Cash is all about reducing Lead Time. Business groups can not reach their full potential working in isolation. Streamlining and efficiency gains have to be across the Enterprise. As many of the route cause of the dispute is down stream.
Here are some takeaways from the Forum:
Using Lean Sigma to Streamline the Process
Lean and Six Sigma are two tools kits originating from a manufacturing background, but have been found to be extremely effective in administration environments as well. Especially moving from Transactional and escalating process to Continuous Flow.
"Need to do More with Less Resource."
Every business is under extreme pressure for cost reduction and Productivity improvements. Process and automation improvements are playing an important roll in this. Ultimately this is the key to financial performance of any organisation. It should be the development roll of all employees irrespective of their position in the company. The focus now being, "how much does it cost to serve the customer" it's worth noting Productivity is a ratio to measure how an organisation converts resources into goods and services. It's not on its own a measure of how Efficient the conversion process is.
Using data to help design the Future State and Using Technology where it makes sense. Tracking KPIs to measure new Technologies against the cost of headcount.
To design the future state to encompass automation and digitalisation is not always straight forward and can be very costly if we get it wrong. Using data and incorporating Lean and Quality tools we can identify problem areas and fix them before applying automation. To retain high levels of agility and decision making, man power may be more cost effective. Value Stream Mapping is a very effective tool to have a pictorial view of the design able to be communicated to the whole Enterprise.
Digitalisation means different things to different businesses
This is very true. Decisions made in isolation about digitalisation and automated programs may be detrimental and costly to the business as a whole. Cash collection is most definitely an end to end process. A big part of the Enterprise.
Acquisition Integration
Different processes, different digital platforms, whole organisations, different customer expectations. Just a selection of major concerns in a growing Service Center environment. How to integrate and control cost. Lean Sigma helps here too. Good standard work, Value Stream Flow, and the use of Lean Business guidelines will help integrate new business into current situations.
Finding out that there are job losses and how best handle these. Also new hires need to be Future State Ready.
Not all employees will make it into the Service Centre Future State. But not all employees will want to. Coupled with natural retirement situations and reallocated jobs, some of the burdens will be taken up. It's a reality that AI is the business Future, or should we say the beginning of the end.
In closing. All we are trying to do is shorten the Lead Time from Order to Cash. Manufacturing has 40 plus years head start in Operational Excellence, so there is a lot of processes and techniques we can copy. To shorten the Lead Time we need the total Enterprise to Flow. Where every employee can see the flow of value to the customer, and be able to fix that flow before it breaks down.
Klass Academy can help you through this journey. It has the Soft skills, Digital classes, and full classroom training (Live Courses). Plus they are supported with a Lean Sensei with 30 years Lean experience in both Manufacturing, Administration, and Shared Service environments. Please send your questions or comments to contact@klassacademy.com
---