2. Customer behaviours to deal with e-class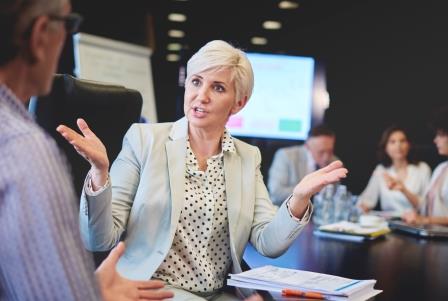 DESCRIPTION
Disruptive behaviours come to the fore both in business and private life. Pursuing goals while the other party projects ignorance, anger, or chattiness, is not always easy.
In this interactive digital e-class, delegates will recognise disruptive behaviours; they will learn how to maintain control of the situation and close the discussion with a favourable agreement.
IT IS DESIGNED FOR
Anyone who deal with customers, on the phone or face to face, and want to be equipped with techniques on how to deal with difficult personalities.
COMPOSITION & DURATION
E-class contains 8 chapters including
• 50 short videos and dialogues
• 15 interactive exercises and
• 1 summary quiz
Supplementary materials
2:30 hours
Lecture 1
2.1.1 Objectives
Section 2
2.2 Overlook the Ignorance
Lecture 3
2.2.1 The Ignorant
Lecture 5
2.2.3 Interactive Exercise
Lecture 6
2.2.4 Develop strategies
Lecture 8
2.2.6 Interactive Exercise
Section 3
2.3 Calm the Anger
Lecture 10
2.3.1 The Angry
Lecture 12
2.3.3 Interactive Exercise
Lecture 13
2.3.4 How to react to Anger
Lecture 15
2.3.6 Interactive Exercise
Section 4
2.4 Disarm the Discriminator
Lecture 17
2.4.1 The Discriminator
Lecture 21
2.4.5 Interactive Exercise
Section 5
2.5 Carry on with Interrupters
Lecture 23
2.5.1 The Interrupter
Lecture 25
2.5.3 Interactive Exercise
Section 6
2.6 Smoothen the Rude
Lecture 29
2.6.3 Interactive Exercise
Section 7
2.7 Channel the Chatty
Lecture 31
2.7.1 The Chatty
Lecture 33
2.7.3 Interactive Exercise
Lecture 36
2.8.2 Supplementary materials
Lecture 37
2.8.3 Feedback form
Lecture 38
2.8.4 e-class Quiz