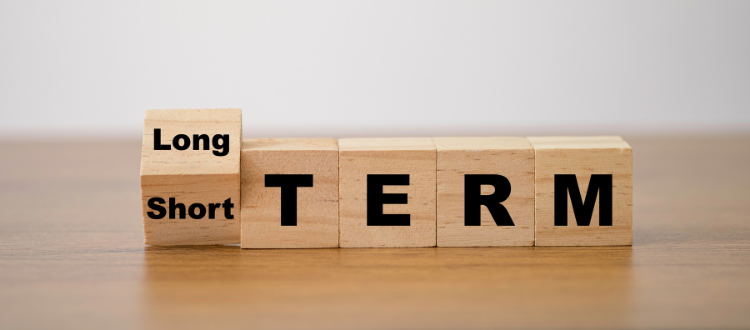 Leadership: Create a healthy culture for long-term success.
If your short-term goals are not aligned with your long-term vision, then you're "Barking up the wrong tree" Book by Eric Barker
The Surprising Science Behind Why Everything You Know About Success Is (Mostly) Wrong!
Well, former Chairman and CEO of the industrial giant Honeywell, David M. Cote transformed the flailing conglomerate, and grew the company's market capitalization from around $20 billion (2002) to nearly $120 billion (2017), delivering returns of 800 percent and beating the S&P by nearly two and a half times. Quite impressive! How did he do that?
To consider the success of such a big company, is perhaps outside most people's scope. Still, I encourage you to read about the Honeywell success story, detailed in Cote's highly acclaimed book "Winning Now, Winning Later" released in 2020. It is both a readable and practical guide for management and leadership.
One of the primary messages:
"Success is always about achieving two seemingly conflicting things at the same time"
For example…
-Do you want low inventory or great customer delivery?
-Do you want high margins, or do you want big volumes?
-Do you want the people closest to the action empowered for quick decisions, or do you want great controls so nothing bad happens?
-Do you want low functional costs, or do you want to have great internal customer service?
-Should we focus on our short-term numbers, or should we invest for the long-term?
"With every one thing that you could focus on, there's a contrasting thing that you need to keep in mind at the same time. Success comes from discovering what the root cause is that drives both things, so that you can achieve both. This wasn't an original discovery of mine, it's just that too few people do it because it's hard." David M. Cote
It's fulfilling these "we can do both" imperatives that lifts enterprises to their full potential. And the most important is simultaneously achieving what many managers find vexing if not impossible, "making the numbers" while at the same time making the daring bets to ensure those numbers will be far higher in five years.
In my view, there are some similarities between this concept of aligning short-term and long-term goals, with "setting your compass". Making sure that you are pointing in the right direction is of course so important at every level, in your personal life as well as in business.
Reference Steve Covey's "Wrong forest" analogy, where a group of loggers are busy chopping away doing great work under the supervision of the managers and achieving high productivity and throughput. Someone climbed the tallest tree overlooking the forests, notices something and shouts "hey, you down there …" – reply: "we are busy, and making great progress" … and the person on the mountain yells "Wrong forest!"
No doubt that when Cote started with Honeywell back in 2002, he climbed that tallest tree, stepped back, and initially looked at the company from a different perspective. Taking into consideration the bigger picture, applying 3D strategic thinking, and steering the company in the right direction, along with his fundamental approach of aligning short-term goals with long-term vision, had a remarkable impact on the success of the Honeywell during his 18 years as CEO.
Cote's book "Winning Now, Winning Later", provides insights, advice and tips for leaders, on how to implement strategies to achieve exactly that. All good stuff for managers, executives, entrepreneurs, that can be applied to start-ups, small and big companies alike.
What interested me was Cote's emphasis, focus and importance of setting the right culture.
"Define your company culture and use it to guide processes"
Cote states "A company's culture is what links short- and long-term goals by establishing systems and behaviours that allow it to succeed over any timeframe and ensure that everyone stays motivated and knows that they are supported by others. Set a good culture and success will follow".
What do you want to accomplish today and why?
You probably have some short term goals in mind.
Now extend that time frame and think of the next months, year, or 5 years. They are likely to be bigger and more abstract.
Do you know how to reach those goals?
Probably not!
Cote expanded intercompany leadership to ensure that different sectors would interact and build connections establishing a sense of unity. He also made sure that every division knew its role within the larger company and purchased parts from Honeywell subsidiaries whenever possible. This set the tone that Honeywell had a unified culture and used its resources to build things together.
To establish a culture, your principles must remain a factor in your decision making.
Put simply, culture has to be your mission. Create a healthy culture for long-term success.
When Cote joined the Honeywell in 2002, he was of course faced with numerous challenges. One of the first things he did was to set 12 core behaviours that he wanted to define Honeywell and launched a company-wide "One Honeywell" initiative. He promoted "make people better" and "adopt a global mindset". Cote gave clear examples of what he wanted to see and created a clear path to unity.
-Growth & Customer Focus
-Leadership Impact
-Getting Results
–Making People Better
-Championing Change & Six Sigma
-Fostering Teamwork & Diversity
-Global Mindset
-Intelligent Risk Taking
-Self-Awareness/Learning
-Effective Communication
-Integrative Thinking
-Technical or Functional Excellence
Was their pushback? Of course! In the words of Cote:
One guy asked me, "Why are we wasting time on stuff like behaviors when we need to be making decisions here?" I replied, "I can make all the strategic decisions you want; but if nobody does them, it doesn't matter. We must create a culture where we're going to get things done so that, when we agree on something, it actually happens."
From local coffee shops to the largest Fortune 500 companies, everyone is struggling to make the impossible choice between chasing short-term objectives and creating a secure future for their company.
David Cote understood this dilemma and rejected it.
So, the next time you are going to your boss, asking "what is the one thing that you want me to concentrate on?", well, just be prepared that you might get 2 answers! They might be on a different time-scale, but hopefully they'll be pointing the same direction!
How can you get some short-term wins and yet create the culture for a long-term success?
Klass Academy provides motivational and customized training and consultancy that fits your companies values and helps develop a thriving culture.
"People are important!"
Contact us if you would like to hear more about our Leadership training or other courses available.