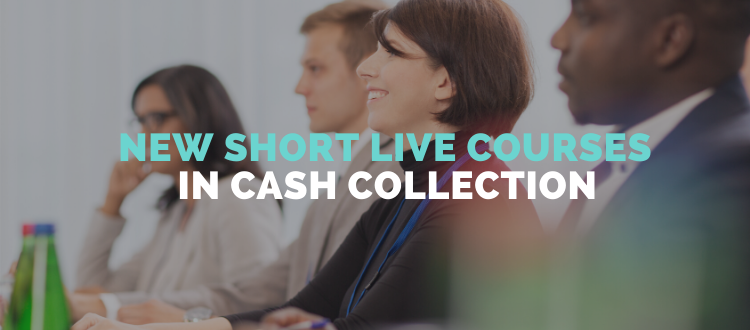 New Cash Collection Short Live Courses
To respond to our clients' needs we are launching short live courses in Cash Collection!
1.) Powerful Cash Collection Techniques is designed for Finance people dealing with cash collection issues and late paying customers. On this interactive live course you will learn how to use the telephone as a weapon of persuasion; how to be assertive with difficult customers; and how to influence them to pay sooner without jeopardising the customer relationship!
2.) The Cash Collection for Sales People is designed for sales folks facing the challenge of booking new orders and chasing customers for payment at the same time. In this Interactive workshop you will learn why collecting money matters, how to deal with excuses and what reasoning works with complicated customers.
3.) The Negotiation for a better Outcome Is designed for everyone who needs to interact with customers and other departments, in pursuit of payment, in quest of performance or problem resolution. On this live course you will build awareness of your preferred negotiation style; you will learn how to deal with people with different agendas; and how to reach the desired outcome within trying circumstances
The Short Live Courses are delivered by subject matter experts via Zoom, in 8 hours.
The Short Courses are complementary to our Level 4 Live Course and the Virtual Coaching, in Cash Collection.
Contact Steve Savva at steve.savva@klassacademy.com, or our local distributors with your training requests or eventual question.