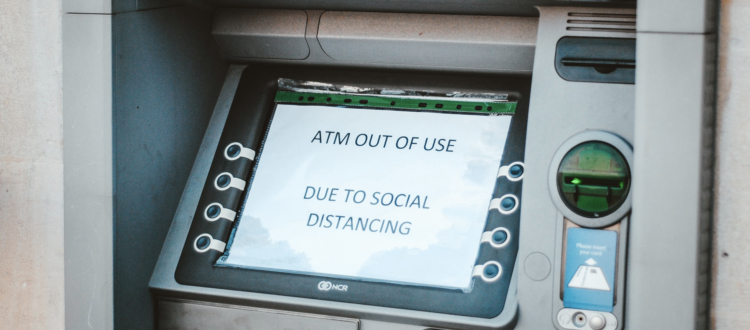 Cash remains King in the SME world
Cash is still King in the SME world. A shocking 62% of small businesses have been subject to dealing with late or frozen payments due to the Covid 19 pandemic, according to a report by the FSB.
At the end of 2019 Pay.UK shared the frightening statistic that late payments had continued to rise and were now at around £23.4bn, an increase of £13bn from 2018.
Latest figures on the growth of late payments for 2020 has not yet been announced. What is clear is that many small businesses are suffering from cash flow issues due to customers delaying payment. Cash in the SME world is still very much King. Late payments drastically affect the cash flow in many small businesses leading to businesses facing severe difficulties and, in some cases, closing their doors.
Research shows that 20% of SME business owners are working an average of three hours more per day to survive the current climate. Many hours are spent chasing unpaid invoices and juggling finances just trying to keep businesses afloat.
Businesses need to be more proactive in their approach to cash collection. This is not the time to be afraid of introducing some new processes. It is essential to do a thorough review and see what new protocols can be implemented going forwards to improve the incoming payment cycle.
Martyn Brooke FCICM,(Grad) of Martyn Brooke Credit Management suggests the following:
Understand your customer payment processes. How do they process invoices? When do they do their payment runs? Make sure you know the name of the person dealing with payments to suppliers.
Ask the right questions! Sometimes it is hard to know when someone is giving you excuses, or if they are genuinely having cash flow issues themselves. Ask for transparency and honesty. Ask open-ended questions and get the root of the problems they are experiencing.
You can arrange payment plans as an interim solution. You need to be clear on the terms you are offering and get this signed off. Make sure they are adhered to. Be prepared to act immediately if the payment plan is not met.
Do not be slow at resolving disputes. Many customers will use this as an excuse not to pay. Make sure any problems are quickly dealt with, and the work is completed to their satisfaction.
Ensure that your staff are trained in cash collection techniques. There are some great ways to deal with customers that get late invoices paid. The first few seconds of a phone call is the most important. Make sure staff are trained and briefed on what to say.
Make sure your clients know your terms and conditions and be prepared to escalate if the invoices are not paid on time. Ensure clients know your escalation process.
Offer early settlement discounts. This may improve your cash flow and offers the customer and incentive to pay their invoices early.
Be quick to act when payment is not made on time. The longer you leave it, the harder it will be to collect money owed you to.
Do regular credit checks on your customers. This will flag up any issues they might be experiencing.
All new customers should be credit checked. If you were not doing this- now is the time to implement this.
Decide on your time limit that you expect your payments to made, your follow up process and what length of time you are prepared to wait. Then involve a debt collection agency. Do not wait until the debt is old. Keep on top of this as it is better to recover some money than none.
By following a set of procedures and keeping to those when payments are overdue, you will make cash collection easier. When new clients are onboarded and given credit terms, make sure they are clear on your policies from the start.
If you have allowed existing customers to bend your rules now is the time to re-enforce your message that late payments will not be tolerated. You can communicate this via email, letter or a phone call.
You need to remove the stigma many small businesses face about chasing money owed. It can be an uncomfortable process for many people. But by being transparent and acting on your terms and conditions, this should keep the cash flowing in your business.
A solid credit management strategy, with processes and procedures which are straightforward for your staff and customers, is one of the best ways to prevent problems.
To inquire about our courses contact us here. Follow us on LinkedIn to stay up to date with news, articles, offers and more!