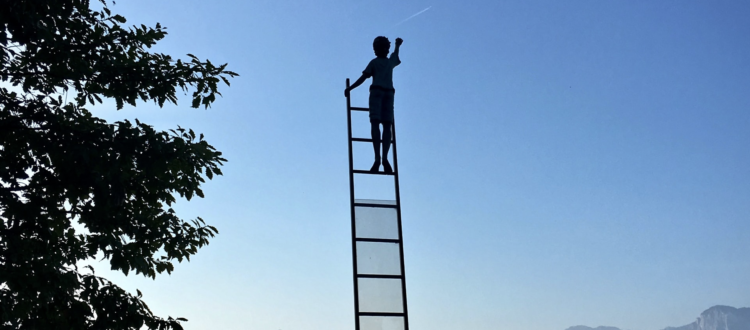 How one woman's ambition and resilience fueled success
This story demonstrates that ambition helps growth and resilience fuels success. Ambition and resilience don't always go hand-in-hand but when they do you can overcome any obstacle.
Lydia Kakabadse was a credit controller with Fuji Photo Film.
She attended the Diploma Course in Credit Control, I was presenting in London. She passed the exam with Distinction.
Lydia asked me,
Steve do you think I'm capable of applying for and getting a job as Assistant Credit Manager?
I replied,
Lydia I'm confident you will swim and not sink; apply for a job as a Credit Manager.
Within six months of completing the Diploma Course, Lydia turned down two credit manager job offers to become the European Credit Manager at Verbatim (head-quartered in Geneva). In part of a reference, I wrote on her behalf when she applied for direct membership to the Institute of Credit Management;
I wrote,
You do not go from £x salary to £x salary (150% increase) in two years unless you have exceptional qualities.
Lydia was awarded her ICM membership and later went on to become a Fellow of the Institute of Credit Management.
Within a couple of years, Lydia applied for a job as European Credit Manager with an American multi-national company, advertised in the ICM Journal. The ICM did not put her forward for the position. They felt she didn't have enough experience. An employment agency did put her name forward and Lydia got the job with the multi-national company – ADM International – starting on a salary 40% higher than before.
It was a bittersweet moment when Lydia mentioned to the ICM that she had landed the job they hadn't put her forward for. Her resilience brought her success.
As a result of Lydia's keen interest in law, ADM International sponsored her to train as a solicitor. She qualified in 2002, having passed with distinction the vocational stage (LPC) and master's degree (LL.M). Lydia's last job was as a commercial solicitor for AVIVA in Norwich, where she worked for 12 years, holding the position of Senior Legal Counsel. Now she works for herself as a composer of classical music (having graduated with a degree in music from Royal Holloway University of London after leaving school) as well as a pro bono solicitor.
I went to Lydia's wedding. She is married to John Dyer, who is a retired engineer and a cricket fanatic. Lydia was diagnosed with breast cancer over 20 years ago, which recurred 7 years later.
However, her courage has never wavered.
Lydia and John are living life to the full. We are good friends; we have stayed at each other's houses and we keep in touch. Covid-19 has prevented us from seeing each other this year and we are looking forward to meeting up as soon as we are able.