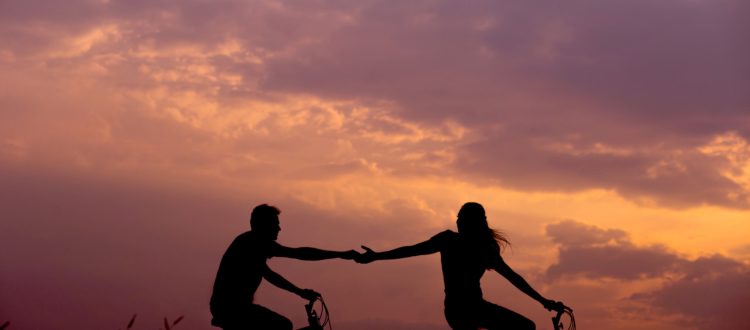 Customer service has come up on top as more important than food quality and value for money when choosing where to dine out, according to an annual survey conducted by Grass Roots. Out of 4,000 diners surveyed, 74% said customer service was what influenced their dining decisions most, followed by food quality 46%, and value for money 21%.
Is this true? Do people really choose a restaurant for excellent service, over quality or value for money?
What about in business?
Would you choose a supplier if you valued the personal relationship, even if the price or quality was slightly higher?
Are you frustrated when you get provided an internet bot opposed to a telephone number?
Do you value the one-on-one interaction with a human?
Most people, in every walk of life, will naturally emphasise the importance of the "human touch" when it comes to customer services. We all appreciate the interaction with a person who will listen to our problem, and go that extra step to finding a solution with empathy and understanding.
The quality of that customer service will either enhance or degrade customer loyalty to your brand and your business.
However, it seems this experience of human interaction is becoming less and less common. Technology and artificial intelligence is taking precedence to automate customer service, reduce costs a drive business growth. Companies are investing in Information Technologies and software to automate processes and reduce head-count.
From tech hotels to self-checkout retailers, the world of self-service is edging closer to becoming a norm in everyday life. Even in the B2B environment, automated services are gaining popularity, with the aim to provide the client with easier, faster and more efficient services. The age of artificial intelligence is replacing people with robots.
Would you go to a restaurant if the waiter was a robot?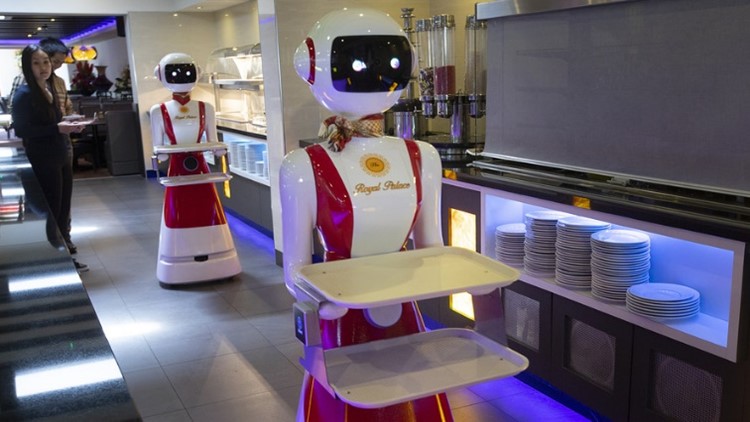 Advancing technology and the availability of data management software, provides quick and easy access to customer information.
To execute Sales & Marketing strategies successfully, a lot of emphasis has been placed on the importance of having Customer Relationship Management (CRM).
A CRM will enable you to understand the customer better through their interactions and behaviours. And it will enable you to collect and sort data to feed your sales pipeline.
We all want data – don't we…? There's no argument there.
But, do we write programs to automate messages from the system?
Or do we train people, to understand the data, and enable our sales and customer service teams to use that data, and interact with the client in the best possible way?
Whilst there is an exciting technological future ahead of us, the importance of human communication should not be disregarded.
The importance of the human touch
Many companies are investing in technology with the target to reduce costs and increase profit. Collecting and understanding data, companies can personalise and customise products and marketing communications, increasing sales through automated targeting and customisation.
However, even with increasingly high expectations of instant issue resolution, for now, there is general acceptance that human interaction and communication remains extremely important in terms of an overall positive customer experience.
The three priorities of the human touch
Customer service is about dealing with people; we buy from people we like and with whom a relationship develops due to mutual understanding. There are many combining facets of customer/supplier interactions that create good customer service, and the more of these you can distinguish and assemble, the better the ultimate outcome; however, amongst these facets, there are three priorities to consider:
How does a company communicate with its customers?  Not in the literal sense of e-mails, chatbots, etc. but more in the way of mutual understanding. Does it make an effort to see the customer's point of view and actually 'walk in their shoes', thus experiencing and appreciating their perceptions? In doing this, and then by really listening to the customer, a service provider can communicate back in a way that the recipient truly comprehends what is being said.
How business is conducted is essential.  This is about values, how a customer is treated and how things are done.  Many businesses will tell staff how to operate software, chase payment etc. but not how to behave towards a customer.   Without the necessary training, employees just do their job as they see fit and in the way they think is expected, which is not necessarily correct. 
The strength of Leadership influences the amount of effort people apply to serve customers. Good leaders understand their employees, what motivates and inspires them and the pride and pleasure they can derive from giving good service. The best customer service businesses do not need to advertise because they receive powerful word-of-mouth from happy customers. In conclusion, business leaders must realise that the best technology cannot replace human understanding.
The Key is digital yet human
Customers respond positively to personal attention. Technical information is essential and can help support and improve customer service efficiency, but it will never replace the human touch. Automation shouldn't diminish the human angle, but rather support it, helping to scale businesses manage the difficult mix between growing headcount and expanding the customer base – without compromising on the quality of experience. People are what drive companies forward, and to reach prospects, we need to form meaningful connections between them.
There are practical methods that help people elevate their communication skills with clients. The core values of a business are not just a written statement but you can develop programs to practice them. Leadership training widens thinking abilities and helps you think in innovative and creative ways to streamline processes in a fast-changing world.
The goal of your business in terms of its customer interactions is the generate loyalty.
There's no better way to do that than to offer quality products and services and to be responsive to your customers.
Be smart with your investments to develop relationships and enhance your customer service. Technology can provide the tools. People can provide the human touch. Get the balance right, and you are on a winning path!
Contact Klass Academy to help you deliver a Best-In-Klass experience.
---