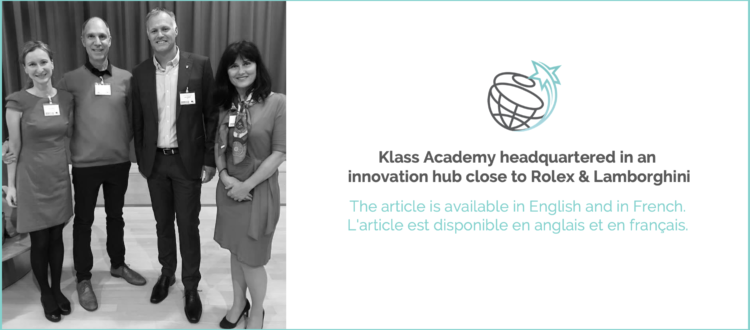 Klass Academy headquartered in an innovation hub close to Rolex and Lamborghini
L'article est disponible en anglais et en français (fin de page).
The article is available in English and in French (at the end of the page).
The 16th Open Day for Enterprises took place on the 7th October 2020 in Plan-les-Ouates (canton of Geneva) and assembled many of the companies that have offices in that municipality.
Nathalie Fontanet, Finance Minister of the Geneva canton, stated that the high density of companies established in Plan-les-Ouates like Rolex, Lamborghini, and STMicroelectronics that provide 13,000 jobs in the Geneva canton, creates a strong entrepreneurial drive for the region.
Klass Academy joined the economic powerhouse in 2020 and has been welcomed by Plan-les-Ouates mayor Xavier Magnin (on the photo second to the left).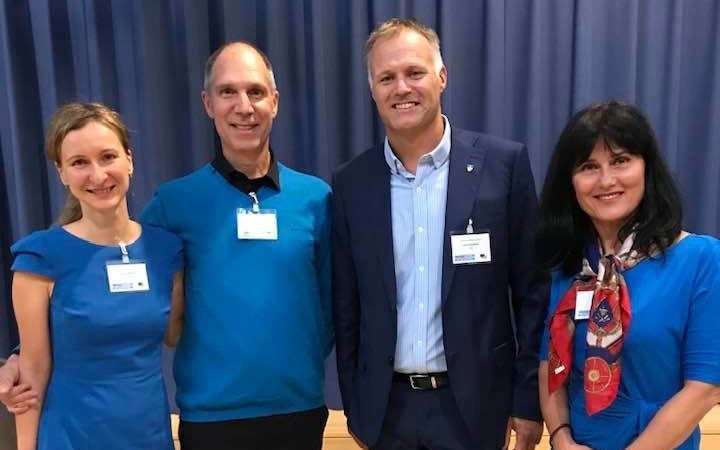 It comes as no surprise that Klass Academy has chosen Plan-les-Ouates due to the close proximity to potential world-renowned clients and also because 50% of all newly created companies in the canton of Geneva settle here, according to Antonio Gambardella, Director of the Incubateur Fongit.
Two roundtables organised as part of the Open Day offered participants to discuss ideas for a post-Covid economy and how to give meaning to work. A red threat of discussions was the importance of training for employees in a time of economic slowdown.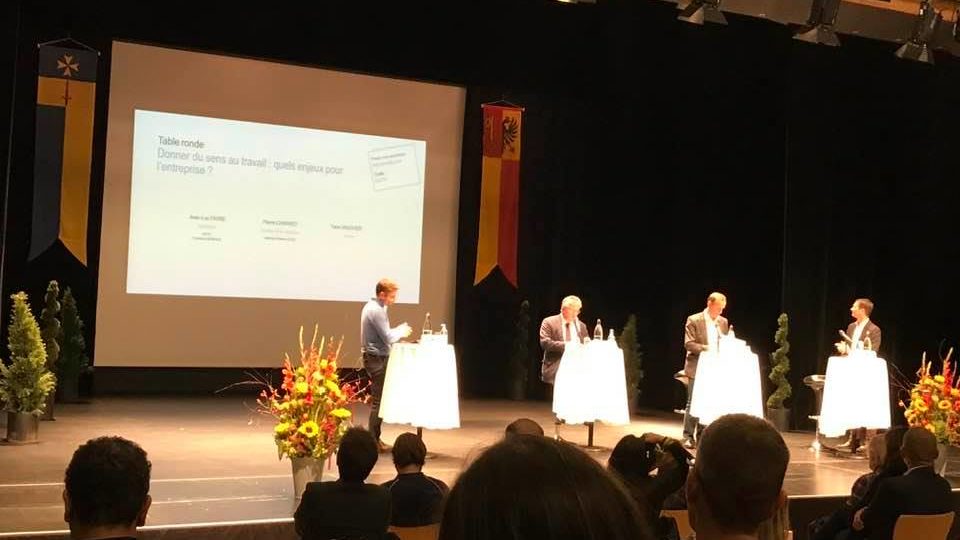 Continued education is vital. Hélène Gache, Director Office for the Promotion of Industries and Technologies stressed how important it is to train employees for tomorrow's job market. Pierre Charvet, Director of the United Milk Producers added that employees need to be trained to take the right decisions on the spot in a spicy situation.
The spotlight on training provided an ideal segway into conversations for Klara Boor, Stefano Gatto and Ingrid Heinrich to present Klass Academy's blended learning to some of the 80 companies that day.
Klass Academy also used the opportunity to invite several of its professional contacts to discuss synergies and extend their network to the outstanding companies of Plan-les-Ouates.
KLASS ACADEMY A ÉTÉ ACCUILLIE DANS LE PÔLE D'INNOVATION AUX CÔTÉS DE ROLEX ET LAMBORGHINI
La Commune de Plan-les-Ouates (Canton de Genève) a organisé le 7 octobre 2020 la 16ème Journée des Entreprises pour les sociétés qui sont installées dans cette commune.
Selon Nathalie Fontanet, chargée du département des finances et des ressources humaines, la densité des entreprises établies telles que Rolex, Lamborghini, STMicroelectronics qui offrent plus de 13,000 emplois dans le canton de Genève crée une solide atmosphère d'entrepreneuriat.
Klass Academy est fraîchement arrivée début 2020 et a été accueilli chaleureusement par le Maire de Plan-les-Ouates, Xavier Magnin.
Klass Academy a choisi Plan-les-Ouates comme siège, pour cette haute densité de compagnies : en effet nous retrouvons des clients potentiels comme les entreprises traditionnelles, et 50% de nouvelles entreprises dans le canton de Genève, selon Antonio Gambardella, Directeur de l'Incubateur Fongit.
Les interventions pendant les deux tables rondes sur la vision pour l'économie et comment donner un sens au travail ont montré que la formation est importante pour les entreprises pendant la crise actuelle dûe au Covid.
Hélène Gache, directrice de l'Office de Promotion des Industries et des Technologies renforçait le message de la necessité de former les gens pour l'économie de demain. Pierre Charvet, directeur général des Laiteries Réunies a ajouté que la formation des personnes aide à prendre les bonnes décisions dans les différents contexts qu'ils vont rencontrer.
Grâce à cette focalisation sur la formation, Klara Boor, Stefano Gatto et Ingrid Heinrich ont utilisé l'opportunité de présenter les formations digitales et mixtes de Klass Academy à quelques 80 entreprises.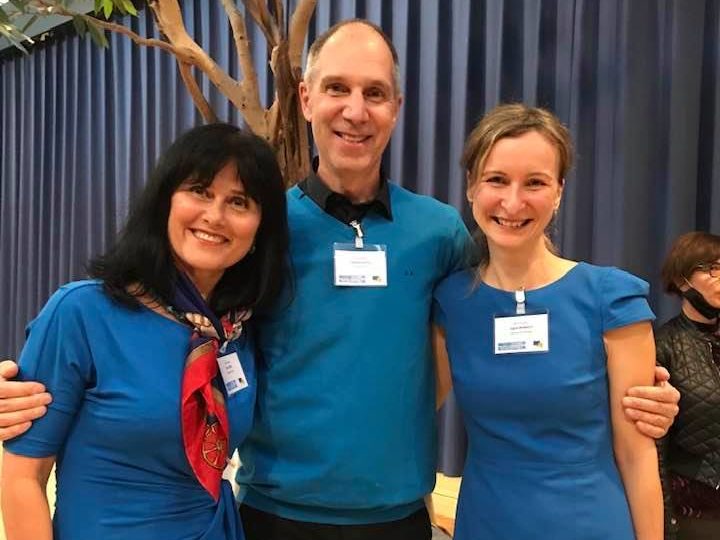 Klass Academy a utilisé cette soirée également pour inviter ses contacts professionnels pour discuter des synergies et leur donner la possibilité d'élargir leur réseau à Plan-les-Ouates.