Virtual Coaching: Credit Management
Date
Mar 1, 2020 - Mar 1, 2020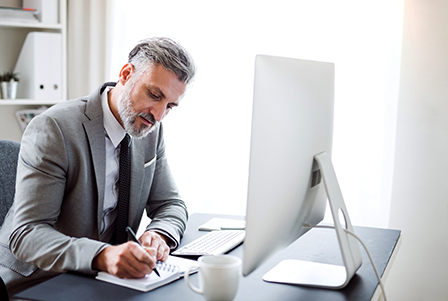 DESCRIPTION
Selling might be easy. But selling and being paid on time? It is more of a question, isn't it?
Credit management is the art within finance; candidates will need to understand not only the fundamentals of business reports, comprehensive analysis of financial ratios, but also find the compromise between sales and finance objectives.
Our Virtual coaching session offers you the opportunity to discuss your specific questions with seasoned Credit Professionals, in a virtual classroom.
Is it challenging to weigh financial and soft information prior to defining a credit limit? Would you like to grant credit to customers without having bad debts? Do you have difficulty to negotiating collaterals? We will provide you with tips, tricks and insights.
UPCOMING COURSES
2021 Jan. 25. 16:00
2021 Feb. 21. 16:00
2021 Mar. 08. 16:00
2021 Apr. 12. 16:00
2021 May. 10. 16:00
2021 Jun. 14. 16:00
2021 Jul. 12. 16:00
2021 Aug. 09. 16:00
2021 Sep. 13. 16:00
2021 Oct. 11. 16:00
IT IS DESIGNED FOR
Those delegates who wish to learn about Credit Management or have attended the Level 4 Diploma Course presented by Klass Academy and wish to further enhance their credit skills.
COMPOSITION & DURATION
Content is shaped by the delegates attending the session
6-12 delegates
Discussion will be recorded
Takeaways will be shared with the participants
1:30 hours